Electronics manufacturing in India steadily taking off for an extraordinary growth
Date: 16/09/2023
Electronics manufacturing in India though comparatively slow but steadily taking off for a bigger growth. India is now a second-biggest manufacturer of smart phones in the world. There are significant number of small and medium enterprises emerging in the area of embedded systems design and manufacturing. We can also see emergence of specialised industrial systems focused, material and component manufacturing. Low in number but we can find some high-quality manufacturers in specialised electronics.

The recent three-day event Electronica India and Productronica India 2023 was concluded on 15th Sept 23 and was witness to the growth and expansion of Indian electronics manufacturing. Electronica India and Productronica India is India's biggest event connecting market stakeholders and the people in the industry with the latest happenings in the industry. This annual event alternating between Delhi and Bangalore was buzzing with hundreds of stalls, thousands of visitors, with presence from leading global electronics-manufacturing equipment and component vendors and their local distributors, and huge number of small and medium enterprises serving electronics manufacturing market.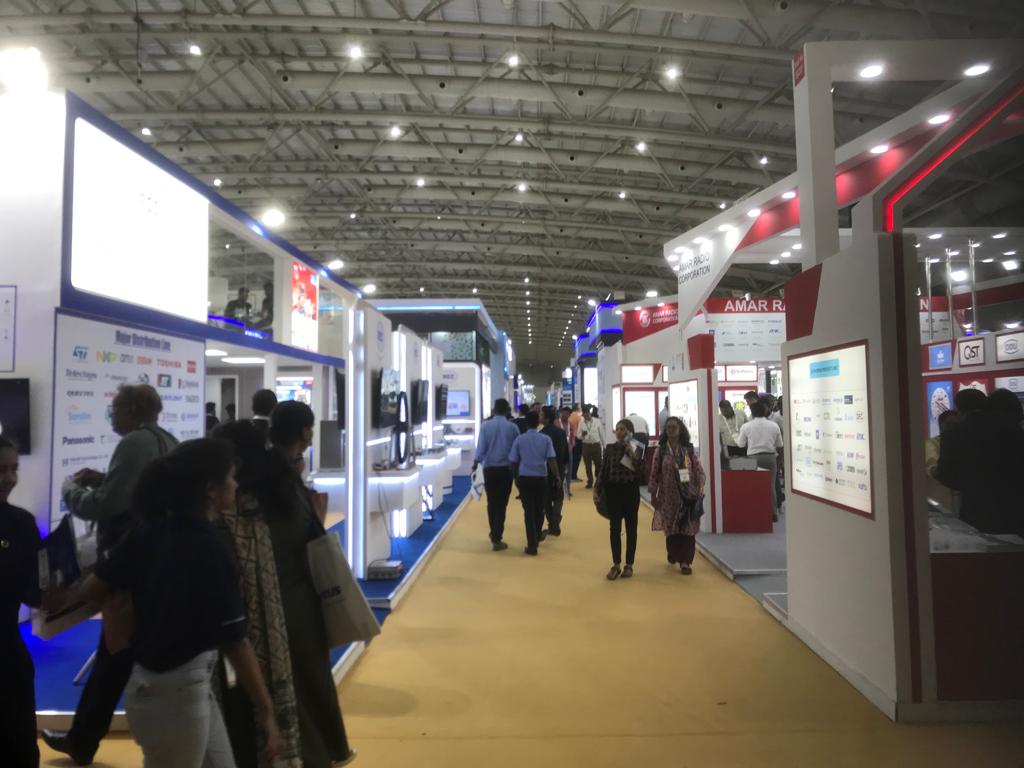 Pic above: Stalls at the event

Though sporadic, you can find make-in-India and made-in-India kind of leading vendors serving both global and local markets. When I talked to some of these companies they are bullish on the prospects of Indian market and already have a good base of global clients.

Other key observations:

One noticeable observation I made is there is growing synergy across different verticals of the industry, companies of different sizes, and across different geographic regions, to tap into the Indian electronics market, the most attractive in the world in terms of size and growth. Indian electronics market is estimated to reach US$300 Billion by 2026, with double digit annual growth rate.

If you look into the past four to five decades, the strategic requirements and the passion was more of a driving factor in the Indian electronics industry. However from past 10 to 15 years, the market forces are the major driving factor in the Indian electronics manufacturing making India highly irresistible for the global players in the market.

You hardly find local electronic component manufacturing base matching India's requirements, though this is strategically important, but businesswise, Indian system design and manufacturing companies fully leveraging global supply chain without any geopolitical bias.

Indian automotive industry is offering biggest market opportunity across a wide spectrum of electronic manufacturing activities.

Indian defence and aerospace market is one of the major factors making this industry to survive and grow irrespective of commercial market ups and downs.

Although India makes world's second largest number of smart phones, this market opportunity is greatly benefitting leading global smartphone vendors and EMS vendors. However it is creating jobs for less educated Indian skilled workforce. It has a potential for Indian companies to play a role.

It is very clear, India electronic manufacturing has taken off for an extraordinary growth in the coming years. India surely needs a lot more electronic manufacturing related events at key centres of electronics manufacturing allover India.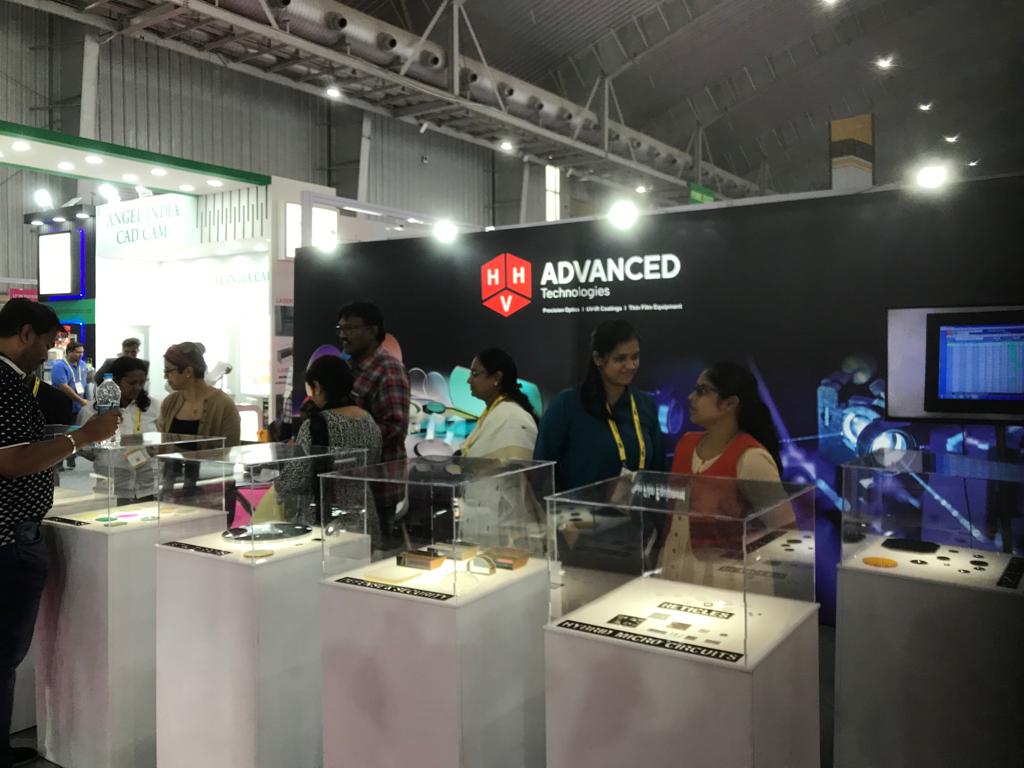 Pic above: Stall of India's premier thin film and vacuum technology company Hind High Vacuum (HHV) where they have displayed optical reticles.

Author: Srinivasa Reddy N