Short-wave IR sensor for automotive ADAS deliver high performance at low cost
Date: 05/09/2023
TriEye released short-wave infrared (SWIR) sensor for the automotive ADAS and industrial markets using Tower Semiconductor's advanced BSI Germanium photo-diodes on silicon using a unique pixel-level electrical connection in a wafer stacking process allowing a monolithic CMOS based solution for sensing light in wavelength way beyond the capability of silicon. SWIR sensor delivers performance of a 1.3Mp 7um pixel array with excellent response across the SWIR spectrum.

This Infrared based sensor solution provides clear view in bad visibility conditions and harsh driving conditions such as very low light, severe fog, dust, or smoke conditions. TriEye's comparatively inexpensive solution deliver high performance at low cost and is suitable for high volume markets such as automotive ADAS/ autonomous driving.

"We have been working closely with TriEye over the past several years on the development of their innovative sensor. As always, it is exciting to see the successful results of this teamwork being realized into its market potential," said Dr. Avi Strum, Senior Vice President and General Manager of Sensors and Displays Business Unit, Tower Semiconductor. "Collaborating with TriEye's pioneering team of experts in the field of SWIR sensing solutions was an exceptionally fruitful process. We are confident that this advanced sensing solution with its market-leading features sets a solid foundation for future developments and will contribute greatly to the infrared imaging market."

"We're excited to reveal that we've selected Tower Semiconductor as our partner for the development and manufacturing of TriEye's revolutionary CMOS-based SWIR sensing solutions," said Mr. Avi Bakal, TriEye CEO and Co-Founder. "As the ADAS market experiences exponential growth, there is a rising demand for advanced sensors capable of delivering high-resolution imaging and reliable 3D sensing in any challenging weather and lighting conditions. Tower's expertise and extensive experience makes them the ideal partner as their innovation strongly aligns with our current initiatives and future business aspirations, paving the way for a game-changing collaboration."

The short-wave infrared sensor market is expected to grow at 44% CAGR reaching $2.9B dollars by 2028, as per market researcher Yole.

"By introducing this first of its kind, mass-produced SWIR sensing solution, road safety and visibility are dramatically enhanced as it provides a quality image where standard cameras are blinded. TriEye empowers ADAS & AV sensor fusion by providing vision and ranging at a cost that meets mass market requirements, adding mission-critical data that creates an accurate perception of the environment." Quoted by Trieye in it's website "https://trieye.tech/adasav/"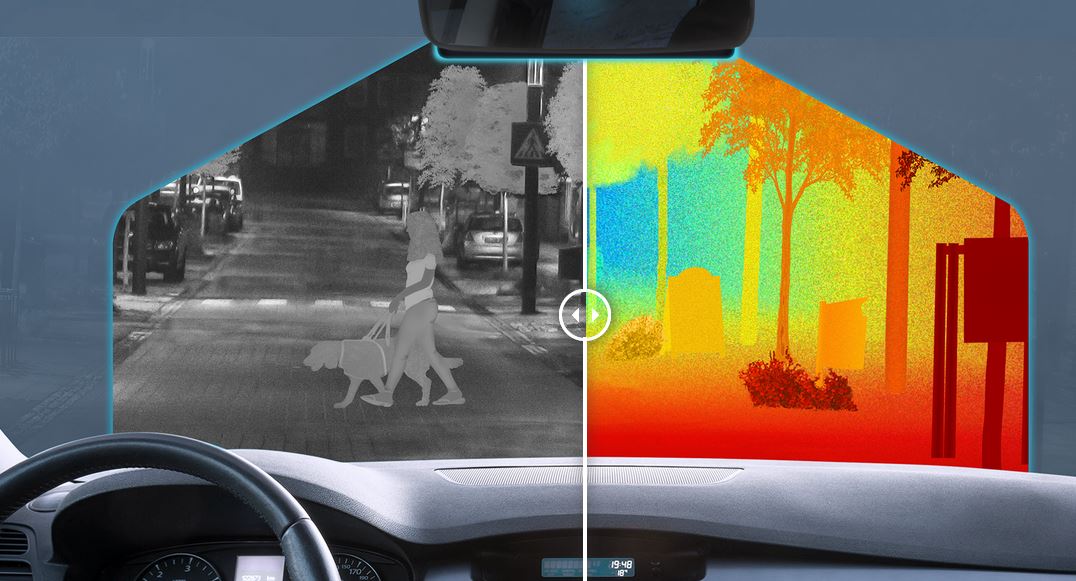 Image Source: Trieye