Sassine Ghazi to steer Synopsys as CEO and Aart as Exec. Chair effective 1st Jan 24
Date: 21/08/2023
Synopsys, a company deeply rooted in software based semiconductor design automation technologies has announeced change in CEO effective Jan. 1, 2024.

Synopsys promoted it's long term employee Sassine Ghazi as president and Chief Executive Officer effective on Jan. 1, 2024 and Aart de Geus, chair and CEO will transition into the role of Executive Chair of Synopsys' Board of Directors.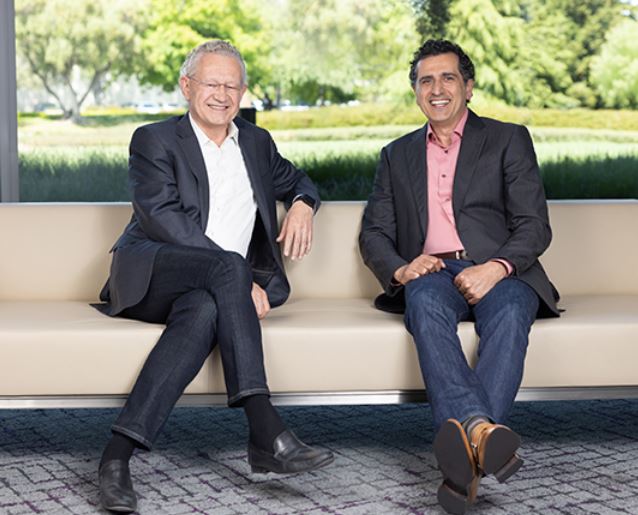 During Aart's long tenure starting from 1986, Synopsys has delivered industry's leading EDA technologies in track consistantly with semiconductor industry growth helping chip designers to jump over innumerable hurdles by leading in finding software automation solutions in every stage of chip design.

This U.S. headquartered company is truly global corporation with presence in every region of semiconductor design activity. Synopsys is also known for acquiring highly capable competitors. Synopsys' tools are critical in designing today's hetergenous integrated chiplet based 3D chips. Synopsys has a large facility in my city of Bangalore.

The new CEO, more than compete with other players in the industry, He has to ride the growth curve at same pace as his predecessor. Synopsys main strength is its people and its IP built over years. But the opportunity for Sassine to perform better than Aart is ample due to huge market opportunity in the semiconductor industry in functional safety electronics such as automotive and digital-twin based smart factories, AI powered cloud and spatial computing. All this needs lot more software automation.

The tough challenge not only for Synopsys' top executives but for many U.S. headquarted chip companies is to tread the future path in sensitive geopolitics-play in semiconductor market. They need to remain a global player without succumbing to regional biases.

"I am incredibly honored and profoundly grateful to the board, Aart, and our exceptional leadership team for placing their unwavering trust in me," said Ghazi. "My heart is filled with gratitude for the invaluable support, mentorship, and guidance extended by Aart over the years, which have been pivotal in shaping me into the leader I am today."

"As I step into the role of CEO, I am fueled by an unwavering determination to build upon our strong foundation, drive innovation, and propel Synopsys to even greater heights of success."

Aart looks to be fully behind Sassine in his initial months of action. He wrote an article on this trasistion titled "The Vitality of Change: Congratulations to Sassine Ghazi!" at https://www.synopsys.com/blogs/chip-design/sassine-ghazi-named-new-synopsys-ceo.html

Here are some of the points Aart wrote:

I know Sassine really well. He has been at Synopsys for 25 years. He started as an application engineer and then grew into a sales role. Sassine and I first worked closely together 17 years ago, when we established a strategic relationship with a high-impact customer. What struck me immediately was his distinctive positive, can-do attitude and boundless energy.

You see, at that time, Synopsys had not yet begun to challenge ourselves and each other internally with the leadership phrase of, 'Yes, if…' This phrase encourages us to intentionally approach situations with a positive mindset, 'Yes', we will find a solution.

Well, I saw a fantastic 'Yes, if…' mindset in Sassine, long before we verbalized it to the company! He never shied away from the many difficult 'ifs' to find a path to the promise of 'Yes,' be it in very challenging business or technical situations.

"Regarding my own path forward," Aart added, "aside from first and foremost supporting Sassine, my focus will be to champion our unique culture and technical innovation both in and outside the company. In all cases, my support of Sassine will be seamless and encouraging as he brings fresh, ambitious, and exciting new leadership to our company!"