Emerson to acquire factory automation component maker Afag
Date: 21/08/2023
Industrial automation systems leader Emerson to acquire Switzerland based precision engineering automation focused mechanical component maker Afag for an undisclosed sum.

Afag is known for providing leading solutions for electric linear motion, adding into Emerson's pneumatic motion technology to serve the end markets such as battery manufacturing, automotive, packaging, medical, life sciences and electronics.

To give you an idea of what exactly the latest components Afag makes: Afag has recently launched a electrical small parts gripper with integrated control for electronics manufacturing and such other industries. The SGE-40-P-IOL control via IO-Link enables the pre-positioning of the gripper fingers, the setting of the gripping force, the evaluation of the gripper status including gripping direction and the setting of special gripping modes. Depending on the specific handling situation, users can set the gripping force in four steps to 100, 75, 50 or 25 percent, and thus adapt it to sensitive workpieces.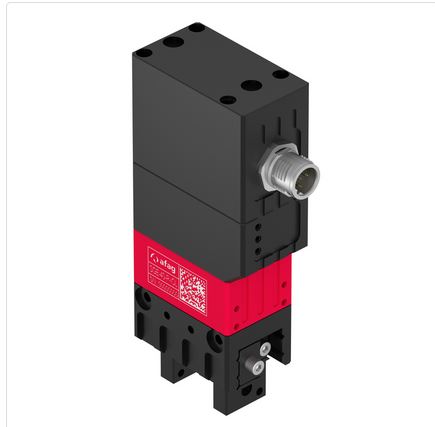 Emerson through this acquisition to expand its served market by more than $9 billion and is expected to grow mid-single digits annually, supporting Emerson's long-term, profitable organic growth.

"Afag brings exciting technology that will enable Emerson to accelerate growth in our existing $900 million factory automation business," said Ram Krishnan, chief operating officer of Emerson. "As discrete and hybrid customers continue to accelerate electrification across their manufacturing processes, Afag's technology is ideally suited to provide improved energy efficiency and performance gains. We look forward to combining Afag's motion capabilities with our existing pneumatic leadership, creating a unique and differentiated solution for our customers. Afag and its employees will play an important role in enhancing Emerson's strength and innovation in factory automation."

"We are excited to join Emerson and build on its existing factory automation leadership, while further expanding our global reach," said Adrian Fuchser, chief executive officer of Afag. "Our customers rely on Afag for essential, customized systems and we are energized by this opportunity to create a more comprehensive and holistic solution for their motion needs. We share Emerson's vision of providing complete solutions in essential industries and we look forward to driving continued success as part of Emerson."