Yole: High-end semiconductor packaging market is $2.2B in 2022, to reach $16 B by 2028
Date: 02/07/2023
Yole reported that the high-end packaging market was worth US$2.2 billion in 2022 and is expected to reach over US$16 billion by 2028, with a CAGR2022-2028 of 40%. The growth is driven by the industry trend of reducing interconnection pitch.

Big players like Intel, TSMC, and Samsung have successfully tapped into advanced packaging market growth and achieved faster time-to-market than OSATs for high-end performance packaging. This strategy poses an indirect yet formidable threat to OSATs, finds Yole.

Yole commented "This applies to technologies such as TSVs (Through-Silicon Vias), TMVs (Through Mold Vias), microbumps, and even hybrid bonding, which is currently the most advanced solution. Additionally, there is an expectation of decreasing the via-diameter and wafer thickness. This technological advancement is crucial for accommodating the integration of more complex monolithic dies and chiplets. It enables faster data processing and transmission, while simultaneously reducing power consumption and loss. Moreover, it facilitates higher density integration and bandwidth for future generations."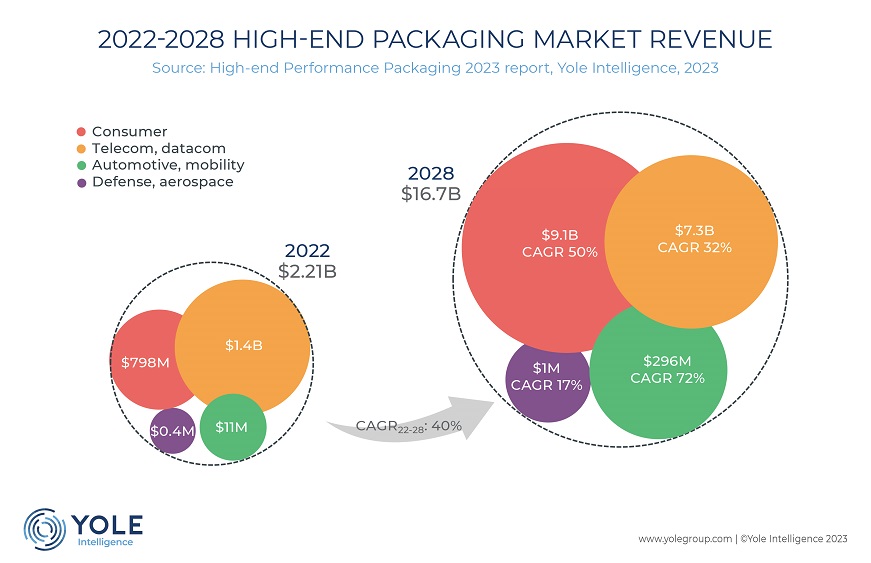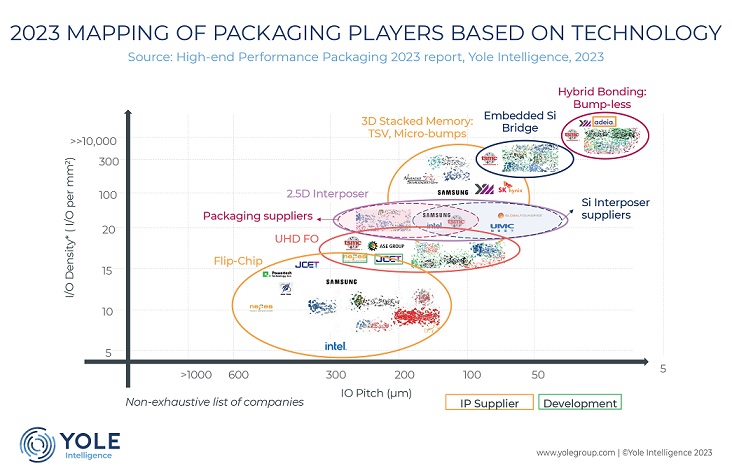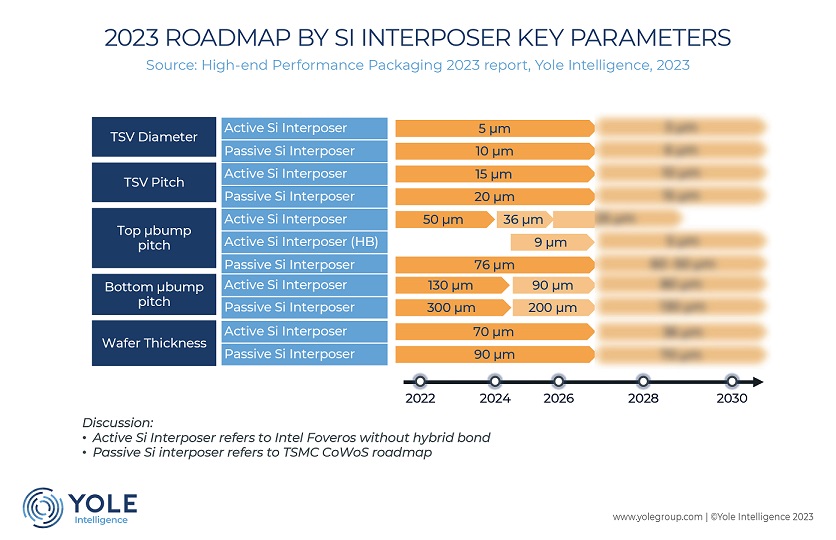 immages