CELUS and MITAI to jointly provide EDA solutions for electronics engineering
Date: 27/06/2023
Munich-based startups CELUS and MITAI by TDK have announced a strategic partnership in providing EDA solution to electronics design industry leveraging their AI capabilities.

CELUS has developed a technology to automate early stages of electronics design such as capturing PCB architecture, schematics and BOM in record time with AI, MITAI identifies and solves EMC (Electromagnetic Compatibility) at the PCB design level to simplify the EMC testing process.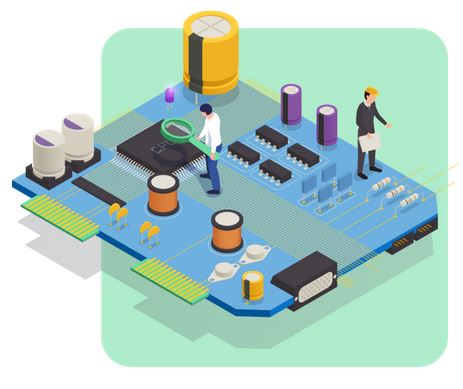 Matthijs von Witte, Commercial Director at CELUS, states: "Increasing efficiency is our North Star and therefore, we at CELUS are committed to supporting a full eco-system of AI-supported tools that help the industry to increase productivity in electronic design. We share a common belief with MITAI that networking plays a vital role in the fast-paced SaaS market, where new technologies continuously emerge and disappear," says von Witte, emphasizing the collaboration between both startups. "Our mutual conviction is that the future lies in automating electronics design through AI. By joining forces, we assure our customers that they will remain at the forefront of the latest trends in this dynamic market."

Shadi Nemer, Head of Product at MITAI, adds: "We deeply understand the pressures our customers face in their busy schedules and daily operations. That's why we are excited to come together and make things easier for them. By joining forces, we can make a greater impact on the electronics design community, minimizing the need for multiple interactions. Soon, MITAI and CELUS will be hosting collaborative educational webinars and events where our valued customers and the electronics community can directly engage with our team of experts. These events will give you valuable insights into our combined automation capabilities, saving you time and empowering you with a wealth of knowledge and expertise."