Intel to invest up to $4.6 billion to build semiconductor ATMP facility in Poland
Date: 19/06/2023
Intel to build a semiconductor assembly and test facility near Wroclaw, Poland. Intel said it is establishing this plant to help European Union in achieving its goal of reclaiming 20% of global manufacturing capacity by 2030, and to ensure resilient and geographically balanced semiconductor supply chain. Intel already has semiconductor wafer fabrication plant in Ireland and is planning to have one in Germany. Intel also has research and development facility in Poland. This will help Intel to source its chips to customers in European Union, where the chips fabricated in Germany and Ireland gets assembled, tested and packaged in Poland.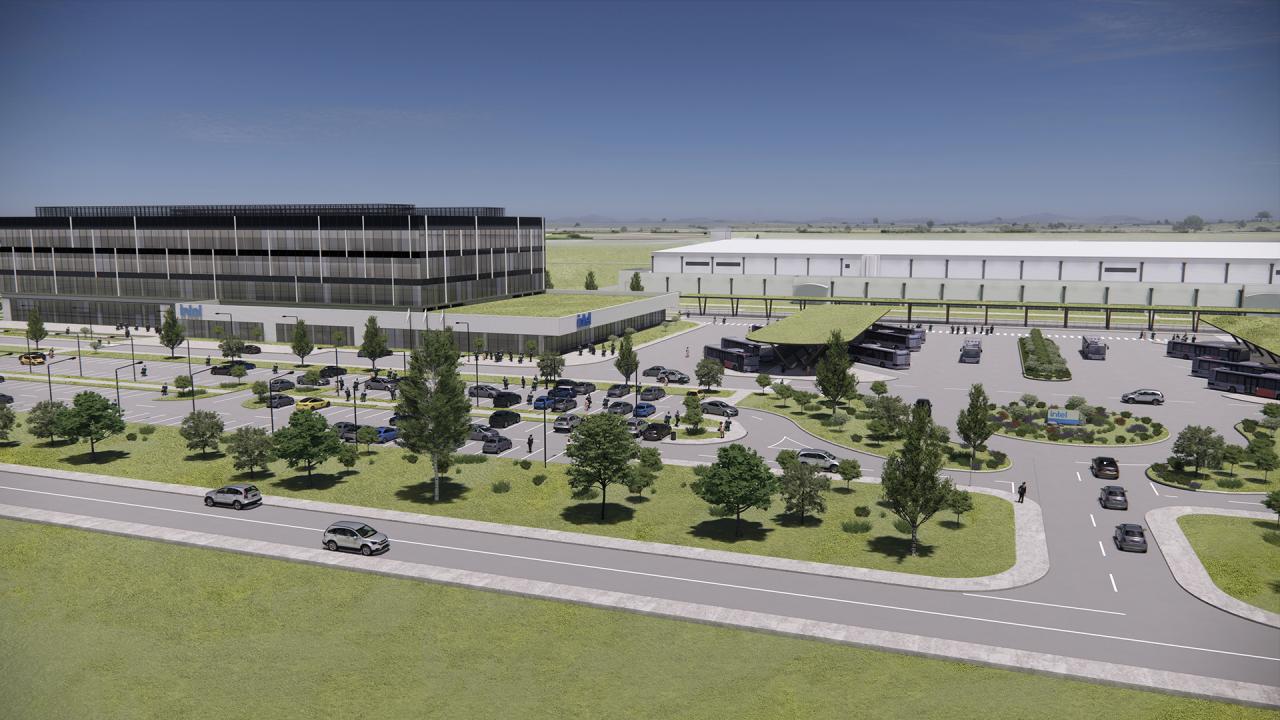 Intel said this new facility to create 2,000 Intel jobs and thousands of indirect supplier and temporary construction jobs.Intel plans to invest up to $4.6 billion, to meet the future demand in coming years.

The new packaging facility to be constructed according to green building principles and will operate with high environmental standards to minimize carbon footprint and environmental impact.

Design and planning for the facility to begin immediately, with construction to commence pending European Commission approval.





"Poland is already home to Intel operations and is well positioned to work with Intel sites in Germany and Ireland. It is also very cost-competitive with other manufacturing locations globally and offers a great talent base that we are excited to help to grow," said Intel CEO Pat Gelsinger. "We're grateful for the support from Poland as we work to grow the local semiconductor ecosystem and contribute to the EU's goal of creating a more resilient and sustainable semiconductor supply chain."

Mateusz Morawiecki, prime minister of Poland, said, "We are pleased that the largest greenfield investment in the history of Poland is being led by Intel, a Silicon Valley legend known for its innovation. Chips and semiconductors are critical technologies in the 21st century and we are excited to expand Poland's role in the global semiconductor supply chain and help to establish the country as an economic trendsetter."

Intel said Poland has supporting infrastructure, strong talent base and excellent business environment for this facility. This proximity will enable close collaboration between the three manufacturing sites and help increase resilience and cost efficiency of the European semiconductor supply chain.

The new facility is planned to not only assemble wafers and chips from Intel, but also from Intel Foundry Services or other foundries.

Poland is praised for its strong technical talent base and several excellent universities with strong engineering programs. This strong workforce and talent base has been critical to Intel's 30 years of operation in Poland, including its significant research and development operations in Gdansk, the company's largest R&D facility in Europe with nearly 4,000 workers, said Intel.

Intel also said its investments in Poland and in Europe can act as a catalyst for further investments by ecosystem companies and for building and attracting the talent needed to support a thriving European semiconductor industry.


Author: Srinivasa Reddy N