Japan to pull global semiconductor investment to counter China
Date: 19/05/2023
Semiconductor market' swirl-wind created by geopolitic forces now getting centred around Japan. With China gaining huge capacity nearly in all areas of semiconductor technology, other semiconductor expert-regions are worried, mainly the US. Although US nearly hold dominating position in many areas of semiconductor technology, it was supporting globalisation trend of selected technologies centred around different geographic regions like semiconductor-memory in South Korea, advanced logic in Taiwan, semiconductor IP development in Europe. Japan and US both have near similar capabilities where they outsource lot of electronics and semiconductor related work to the companies outside their countries including design services. This spread of expertise is threatened by China focusing on every aspect of semiconductor engineering, manufacturing, design, IP, nearly all the key elements of semiconductor areas starting from silicon material to software. One of the way to balance this trend, is by making Japan further stronger in semiconductor manufacturing. In fact it is already strong in core except for trailing with competition in some areas, it's only a matter of leading semiconductor industry stakeholders giving more attention and prioritising their expansion plans to locate in Japan.

In that direction, heads from top semiconductor companies such as TSMC, Samsung, Intel, Micron have reported to have met Japanese Prime Minister Fumio Kishida on 18th of May 2023.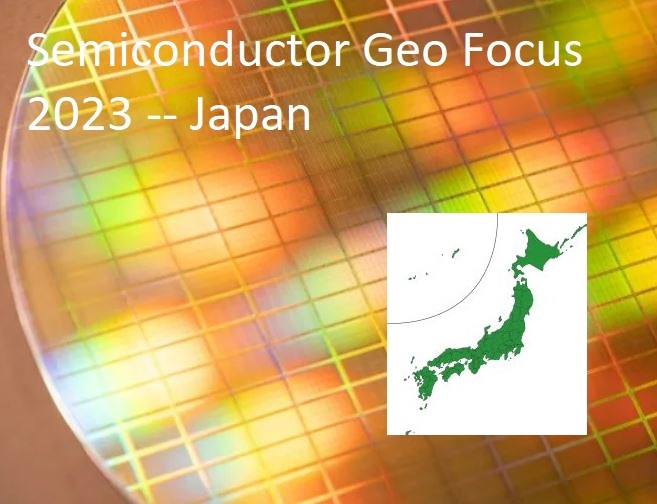 Micron said in its release, it will introduce extreme ultraviolet (EUV) lithography for patterning 1-gamma node-based semiconductor DRAM chip fabrication at its Hiroshima Fab in Japan. Micron to invest up to 500 billion Yen over next few years in Japan. It is also reported that Micron to get around US 1.5 billion financial incentives from the Japanese government for making advanced memory chips in Japan. Micron said it has already started shipping samples of 1-beta node LPDDR5 chips from this facility.

"Micron is the only company that manufactures DRAM in Japan and is critical to setting the pace for not only the global DRAM industry but our developing semiconductor ecosystem," said Satoshi Nohara, METI Director-General of the Commerce and Information Policy Bureau. "We are pleased to see our collaboration with Micron take root in Hiroshima with state-of-the-art EUV to be introduced on Japanese soil. This will not only deepen and advance the talent and infrastructure of our semiconductor ecosystem, it will also unlock exponential growth and opportunity for our digital economy."

World's number one semiconductor foundry TSMC also plan to invest more money in building semiconductor fabs in Japan. Japan is fully supporting TSMC in this move. Japan imports large amount of wafers from TSMC, roughly estimated around 20% of Japan's chip imports. UK also planning to collaborate closely with Japan. UK planned to invest US dollar 1.2 billion over next few years.

Leading Japanese Media NHK World reports "Japan once led the world in semiconductor production. Back in the 1980s it had a 50 percent share of the global market. But those days are long gone and that share has dropped to just 10 percent. Now, the government has drawn up a plan to strengthen the sector and make the country a serious force again."

"Japan's new strategy marks a clear departure from past industrial policy. After years of backing deregulation to spur private-sector-led growth, the country is now beginning to focus more on economic national security, supporting both domestic and foreign companies, to secure stable supply chains and keep its businesses running."

Read the full report titled "Japan seeks new ways to strengthen semiconductor production" at: https://www3.nhk.or.jp/nhkworld/en/news/backstories/1733/

Author: Srinivasa Reddy N